Overview of the Best CBN Products for Sleep in November 2023
Slumber Sleep Aid Deep Zzz's CBD Sleep Gummies With THC + CBN​
Save 15% OFF with Code: bettersleep
#2 Best High THC Tincture
Papa & Barkley Sleep Releaf CBN Oil 7 MG​
#3 Best CBN Only Gummies​
Slumber Sleep Aid Extra Strength CBN Gummies for Sleep​​
Save 15% OFF with Code: bettersleep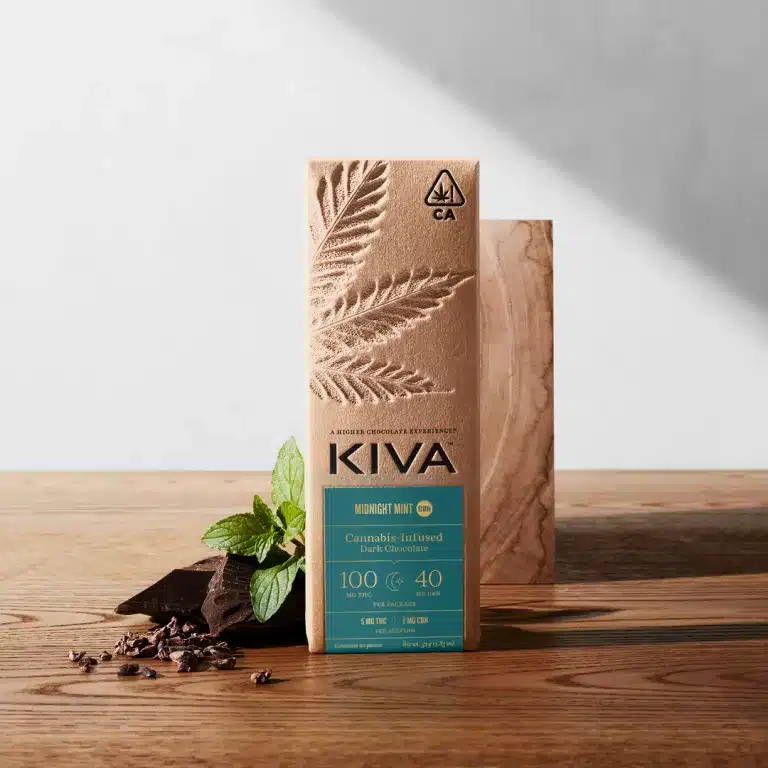 Kiva Confections Midnight Mint Dark Chocolate CBN​
Getting enough restful sleep is something we all deserve, and yet, sleep deprivation is a problem that millions of adults face at some point in their lives. The reasons for sleep deprivation or "short sleep" as described by the Center for Disease Control can vary widely. Many sleep aid options are available on the market with many brands and products available to choose from. This list compiles the best CBN products for sleep.
While over the counter sleep aids such as sleeping pills, melatonin, or glycine supplements might do the trick for some, other sleep-deprived folks prefer natural remedies for getting a good night's sleep such as CBN.
Though research into their uses and benefits is ongoing, CBN products - whether CBN oils or CBN gummies - have been hailed by those who struggle to fall asleep and stay asleep. Studies suggest they may help people fall asleep faster and could even assist in managing full-blown sleep disorders.* Slumber is a best overall option due to its commitment to research around product efficacy.
If struggle with sleep difficulties and have been thinking about taking CBN to get better sleep, you've come to the right place.
In this blog post, we'll be taking a look at seven of the best CBN oils and CBD/CBN gummies on the market, as well as discussing the many differences between taking CBD, CBN, and THC.
Let's dive in!
CBD, CBN & THC: Breaking Down the Differences
Even if you're a seasoned CBD, CBN, or THC consumer, it can be a little challenging to understand what each of these three terms means exactly – especially considering how often they're thrown around interchangeably.
Perhaps, for instance, you might've mistakenly bought a jar of CBD gummies thinking they were THC edibles, and promptly assumed you were hoodwinked.
Before we dive into our favorite seven CBD and CBN products, it's worth taking some time to address the properties, benefits, and risks of these cannabinoids, to ensure that you won't have to worry any longer about picking the right product for your needs.
CBD: The Pain Relief Specialist
CBD has become a buzzword in recent years, popping up everywhere from health food stores to trendy coffee shops. Found in both cannabis plants and hemp plants, CBD is a non-psychoactive compound that can be easily purchased at grocery stores and gas stations in many states.
Unlike its cousin THC, CBD (also short for cannabidiol) won't get you high. CBD has no psychoactive effects associated with THC, but it's been widely praised in wellness and holistic medicine circles for its potential therapeutic benefits.*
This cannabinoid is available in a variety of forms (including oils, capsules, gummies, and topical creams), making it easy to incorporate into your daily routine. It's often sold as a natural pain relief solution and a natural sleep aid.*
*These statements have not been evaluated by the Food and Drug Administration. This product is not intended to diagnose, treat, cure, or prevent any disease.
CBD has been hailed as a wonder drug for a range of medical conditions and pain symptoms in recent times.
Although there is still some debate, the evidence is strong for its effectiveness against certain seizure-causing epilepsy syndromes and Tuberous sclerosis complex, both of which often affect children and don't respond well to traditional anti-seizure medications.
In an unprecedented move, the FDA even approved the first and only CBD drug, Epidiolex, to combat these conditions.
Studies have shown that CBD, like other cannabinoids, may also help with insomnia and reduce inflammation in conditions like arthritis, which makes it a godsend for folks with ailing backs and weak knees.*
Some other studies even suggest that CBD can help reduce cravings caused by addictive substances like opiates, THC, other stimulants, and alcohol.
While research on CBD use as a medical treatment is still ongoing and limited, the results so far are very promising.
The minor cannabinoid that's all the rage these days, CBN has risen to notoriety for its mildly psychoactive effects and potential health benefits. It's synthesized from aged cannabis plants, and it can be found in a variety of cannabis products, including CBN oils, CBN gummies, and even CBN eye patches.
While a regular CBN dose won't lead to the same high that THC produces, larger consumptions of a CBN product can result in mild psychoactive effects - which obviously means you need to be mindful of how many CBN gummies you take.
Although CBN (legal in all 50 states) has the least amount of research behind it of the other cannabinoids, many sleep-troubled adults use CBN products as sleep supplements, saying that they help with stress relief and improve sleep quality.*
While it hasn't been studied as extensively as CBD or THC, some early research exploring CBN's various properties has shown promising results, including findings that it possesses antibacterial properties.
One of the most intriguing possibilities, of course, are its sleep-inducing properties. Studies have suggested that pure CBN could have a sedative effect that might be helpful for people with conditions like insomnia and those who struggle to fall into deep sleep.
Another area where this minor cannabinoid could be useful is in pain management.* A study on rats found that CBN was effective in treating muscle and joint pain, particularly when used in combination with CBD. These findings could support combining the two for a powerful pain relieving potion.
*These statements have not been evaluated by the Food and Drug Administration. This product is not intended to diagnose, treat, cure, or prevent any disease.
If you've ever smoked marijuana or consumed any cannabis-infused products, you've likely encountered THC (short for delta-9-tetrahydrocannabinol). THC is a chemical compound found in cannabis plants, and is responsible for the plant's psychoactive effects.
It's sold in various forms, such as dried flower buds, edibles, full-spectrum hemp extract, and wax, and is known for its ability to induce a strong high in most consumers. In comparison to the other cannabinoids mentioned here, it's safe to say that inexperienced users should take extra precautions.
Despite its reputation, THC is more than just a recreational substance; it's a potent compound with a range of medicinal properties and has been researched more extensively than any other cannabis product.
While not yet legal for medical or recreational use in all 50 states (yet), THC remains a widely beloved compound among casual smokers and those who use it for medicinal purposes.
THC is an extraordinarily versatile compound. Besides its ability to induce a buzz, it's also sought after for its potential medicinal benefits.
THC may be an effective pain reliever, making it a popular choice among individuals suffering from chronic pain conditions such as arthritis or neuropathy.*
Furthermore, some studies indicate it may aid in insomnia, helping individuals fall asleep and stay asleep throughout the night.* For those who struggle with a lack of appetite, THC has been known to stimulate hunger and increase food intake (referred to affectionately by some as "the munchies").*
Last but not least, THC has been found to have some anxiolytic properties, meaning it can potentially help those dealing with anxiety-related issues.*
*These statements have not been evaluated by the Food and Drug Administration. This product is not intended to diagnose, treat, cure, or prevent any disease.
Our Top 7 Picks for the Best CBN/CBD Products in 2023
With the breakdown of the differences between CBN, CBD, and THC out of the way, it's finally time to get into the meat and potatoes of this blog post.
Considering the thousands of CBN products that are currently available on the market, finding the right one to help you get healthy sleep can be challenging- particularly if you're just getting into the CBN space and aren't sure where to start.
We've taken some of the hard work off your hands and compiled a list of what we believe are seven of the best CBN products one can buy. Each product has been selected with a strict set of criteria taken into account.
Let's dive in!
Slumber Sleep Aid Deep Zzz's CBD Sleep Gummies With THC + CBN​

Packing 3 mg of THC, 25 mg of CBD, and 8 mg of CBN into a single gummy may sound like no easy feat, but the folks at Slumber have gone ahead and made quite the potent blend of cannabinoids. Deep ZZZ's are designed to put users in a sleep coma within thirty minutes to an hour of consumption. They are, without a doubt, one of the best CBN gummies on the market.
Available online and ships to 50 states
Doctor approved and recommended
Save 15% OFF with Code: bettersleep
#2 Best High THC Tincture
Papa & Barkley Sleep Releaf CBN Oil 7 MG
When it comes to the best CBN oils, there aren't many better products you can find than Papa & Barkley's oil; it's an excellent solution for all your sleep-related woes.
This natural sleep tincture contains a blend of THC, CBD, and CBN that works together to promote relaxation and comfort, and helps you achieve a soothing, almost sedative effect that induces a better night's rest.
Made with no preservatives, artificial colors, flavors, or sweeteners, this product is also backed by tons of third party research, which can be found on the Papa & Barkley site.
In terms of ease of use, it's inherently one of the easiest products to utilize on this list; just apply the CBN oil directly underneath your tongue before you hit the sack, and you're good to go.
Not available online & dispensaries only
Only available in a few states
Slumber Extra Strength CBN Gummies for Sleep
If you're looking for a even stronger concoction of cannabinoids that'll act even faster, you'd be wise to purchase yourself these "Extra Strength" CBN gummies to end your sleep troubles once and for all.
Containing CBN isolate (which parlays into 15 MG of CBN per gummy), these gummies are backed by a 30-day guarantee, making them among the best CBN gummies options one can buy.
These gummies are a great option for someone that is sensitive or avoiding THC. They contain no THC or melatonin.
These CBN gummies do not lie about their "Extra Strength." If you've had difficulty falling asleep using other cannabinoid products, give these ones a try!melatonin
Available online and ships to 50 states
Doctor approved and recommended
Save 15% OFF with Code: bettersleep​
Kiva Confections Midnight Mint Dark Chocolate CBN
If you're looking for a tasty way to unwind and get a better night's sleep, you should look no further than Kiva's Midnight Mint dark chocolate.
These delicious treats are made with a soothing blend of 2MG of CBN and 5MG of THC per piece, helping you relax and feel rejuvenated as you drift off to sleep.
With rich, sustainably-sourced cacao and a refreshing burst of mint, these candies are as luxurious as indulging in mint chocolate chip ice cream before bed.
Moreover, because Kiva uses only pure cold water hash in their products, you can feel good about treating yourself to this decadent and effective cannabis confection.
Not available online & dispensaries only
Only available in a few states
#5 Best CBN Transdermal Patch
Mary's Medicinals FORMULA THC/CBD/CBN Transdermal Patch
Say goodbye to the guesswork of figuring out the correct dosage of CBN oil with Mary's Medicinals FORMULA transdermal patch.
Containing a hand-selected blend of cannabinoids and sleep-inducing terpenes, it's designed to give your endocannabinoid system (which the CBN activates) the boost it needs to reach peak performance.
Plus, the patch ensures accurate and discreet delivery of these powerful ingredients. Simply stick it to a part of your skin with plenty of veins and let the magic happen. You'll feel the benefits for up to 12 hours, giving you the energy and relief you need to take on the day.
Not available online & dispensaries only
Only available in a few states
Slumber Sleep Aid 3:1 Full Spectrum CBD & CBN Tincture
Yet another one of Slumber's products, this 3:1 CBD and CBN mixture might be the best CBN oil on the market. This baby is packed with a powerful punch of Full Spectrum CBD and CBN, along with a whole host of other minor cannabinoids like CBG and CBC. And don't worry, the CBN oil contains less than 0.3% THC, so you can get all the benefits without getting high.
Combining these compounds with terpenes, this CBN oil seamlessy creates an "entourage" effect that brings out a whole range of health benefits, which include better sleep, relaxation, and relief from aches and inflammation after physical activity.
Comes in 3 difference concentrations
Available online and ships to 50 states
Doctor approved and recommended
Save 15% OFF with Code: bettersleep
Keef Life H2O Drink (Blueberry Lemon)
A little bit of a different entry on this list, Keef's Blueberry Lemon drink is a cannabis-infused beverage that won't throw your health goals off track and allows you to end your day on a refreshing high - and we do mean high.
Not only does it come in at just five calories and less than one gram of sugar in each serving, but it also packs a powerful punch of 100mg THC to help you relax and get a good night's sleep.
Since THC is psychoactive, you must make sure not to drive anywhere or do anything strenuous or attention-demanding after enjoying this beverage.
This drink also contains an Indica-dominant cannabis oil and CBN cannabinoids, which means it's perfect for winding down after a long day.
Combining these compounds with terpenes, this CBN oil seamlessy creates an "entourage" effect that brings out a whole range of health benefits, which include better sleep, relaxation, and relief from aches and inflammation after physical activity.
Not available online & dispensaries only
Doctor approved and recommended
Why Slumber's Products Are the Best CBN Gummies for Sleep
Of all the products listed above, there's a reason why Slumber products show up early and often; we strongly believe we offer the best CBD and CBN gummies, pure CBN oils, and Broad Spectrum CBN products on the market. We would not back our products with a 30 Day Money Back Guarantee if we did not believe so strongly in our products ability to work for you.
Here's a comprehensive breakdown of why we hold Slumber in such high regard:
Medically Tested & Approved
Over 36 years of medical practice, I can confidently say that quality sleep is one of the most important tasks your body does to maintain good health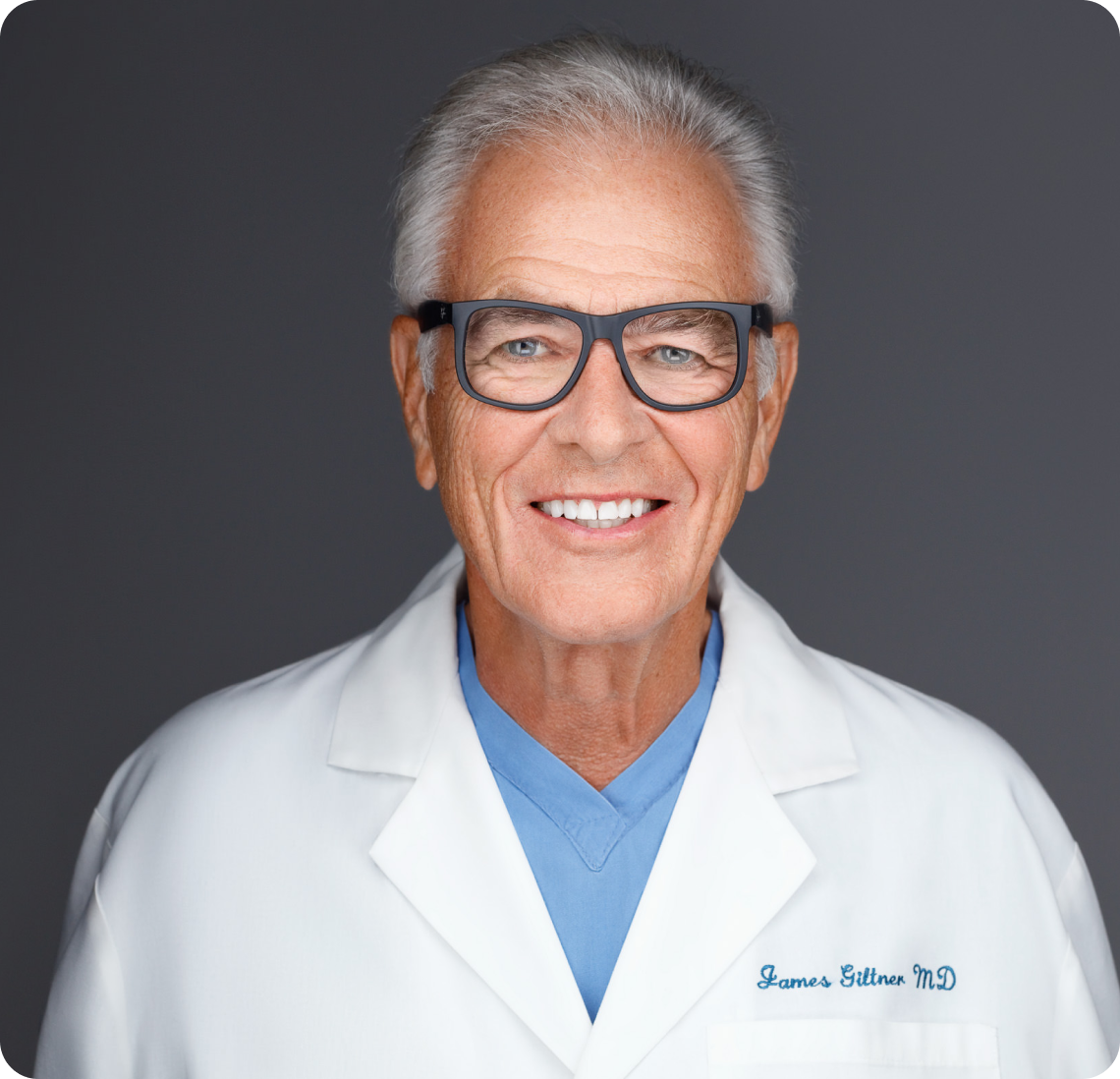 Ophthalmologist Specialist
Recently, a study conducted by Slumber in partnership with Sleep Pathfinder Mission evaluated the effects gummies infused with CBN, CBD, and THC on sleep quality and patterns.
The results were very impressive, with 71% of participants reporting an improvement in their sleep quality and patterns.
What's more, 70% of participants found the THC gummies to be more effective than any other sleep aids they've tried in the past.
Furthermore, 82% of participants agreed that the gummies helped them stay asleep, while 71% reported feeling more calm and refreshed in the morning.
In sum, they've conducted extensive research to fully support sleep related claims of CBN as a whole.
What's also great about Slumber is that they take quality seriously. Their products are crafted using non-GMO ingredients that are completely vegan-friendly.
And as an added bonus, they're based in Colorado (which happens to be a weed-legal state), so you can trust that the manufacturing process is transparent and that they're using only the best ingredients.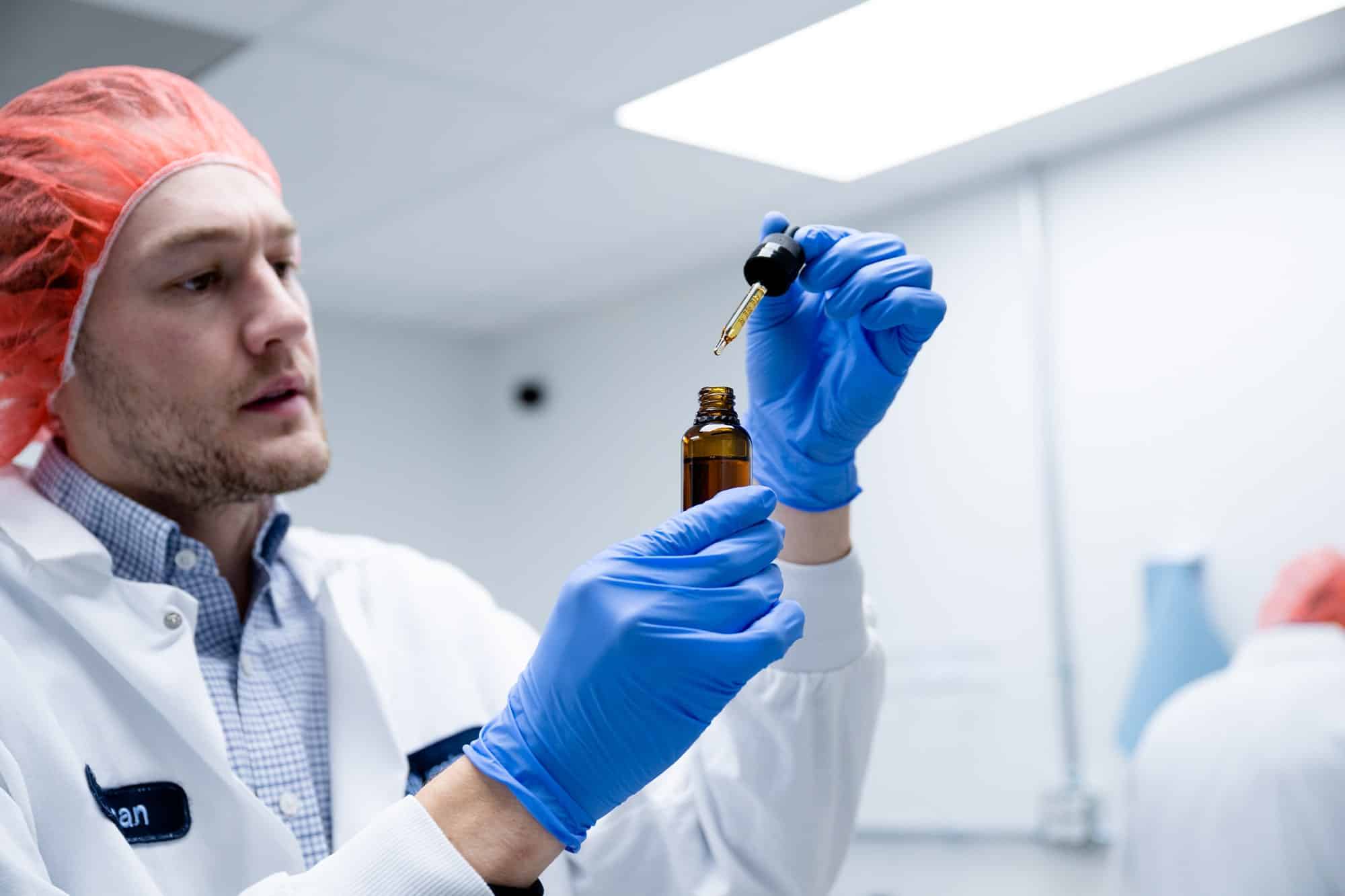 Comprehensive CBN Dosage Guides
If you're wondering about how many CBN gummies you should consume, Slumber's got you covered. On their website, they have a really handy dosage guide for every one of their CBN products, from CBN oil to CBN capsules - you can't go wrong with this!
Best CBN Products for Sleep 2023: Final Thoughts

As sleep issues continue to rise among American adults, more and more people are turning to natural remedies to help them achieve those precious eight hours.
We hope this roundup of the best cannabinoids for inducing slumber helps you find your perfect match and get the good night's rest you've been longing for.
Frequently Asked Questions
Is CBN or Delta 8 better for sleep?
If you're looking for a natural way to catch some z's, you may have come across CBN and Delta-8 THC. Both CBN and Delta-8 are believed to have sedative effects and are increasingly being touted as natural sleep aids.
But the question on many people's minds is, which one is better for sleep? Well, the answer is not entirely straightforward.
Truth be told, it ultimately depends on your individual needs and preferences. Some people may find that CBN works better for them, while others may prefer Delta-8 THC. ("Are CBN gummies legal?", you may be asking; the answer will most likely be yes.)
Is there evidence that CBN can help with sleep?
Absolutely! While research is still in its early stages, there is plenty of evidence to suggest that CBN for sleep products may be useful for getting a restful night's sleep.
Does CBN make you groggy the next day?
Drowsiness or grogginess (also referred to as a weed hangover) is indeed a possibility of consuming CBN gummies or CBN oil, and this side effect can be intensified when using CBN combined with nighttime CBD gummies.
However, this particular side effect truly varies in prevalence, and depends on a myriad of factors related to the individual user, including body weight, tolerance, and what you're looking for in Full Spectrum CBN products.
Will a CBN gummy get me high?
While you may not experience a euphoric high, you may still feel some level of relaxation and calmness after taking a CBN gummy.
As with any cannabis-related product, it's essential to start with a low dose and monitor how you feel before increasing your intake. It's worth mentioning that if you go way over the recommended dosage, odds are you will feel something. This depends on the amount of CBN per gummy as well.
You might be wondering, "Are CBN gummies safe?" The answer is, as long as you stay within the recommended dosage, you'll be absolutely fine.