Over 50,000+ sleepers trust Slumber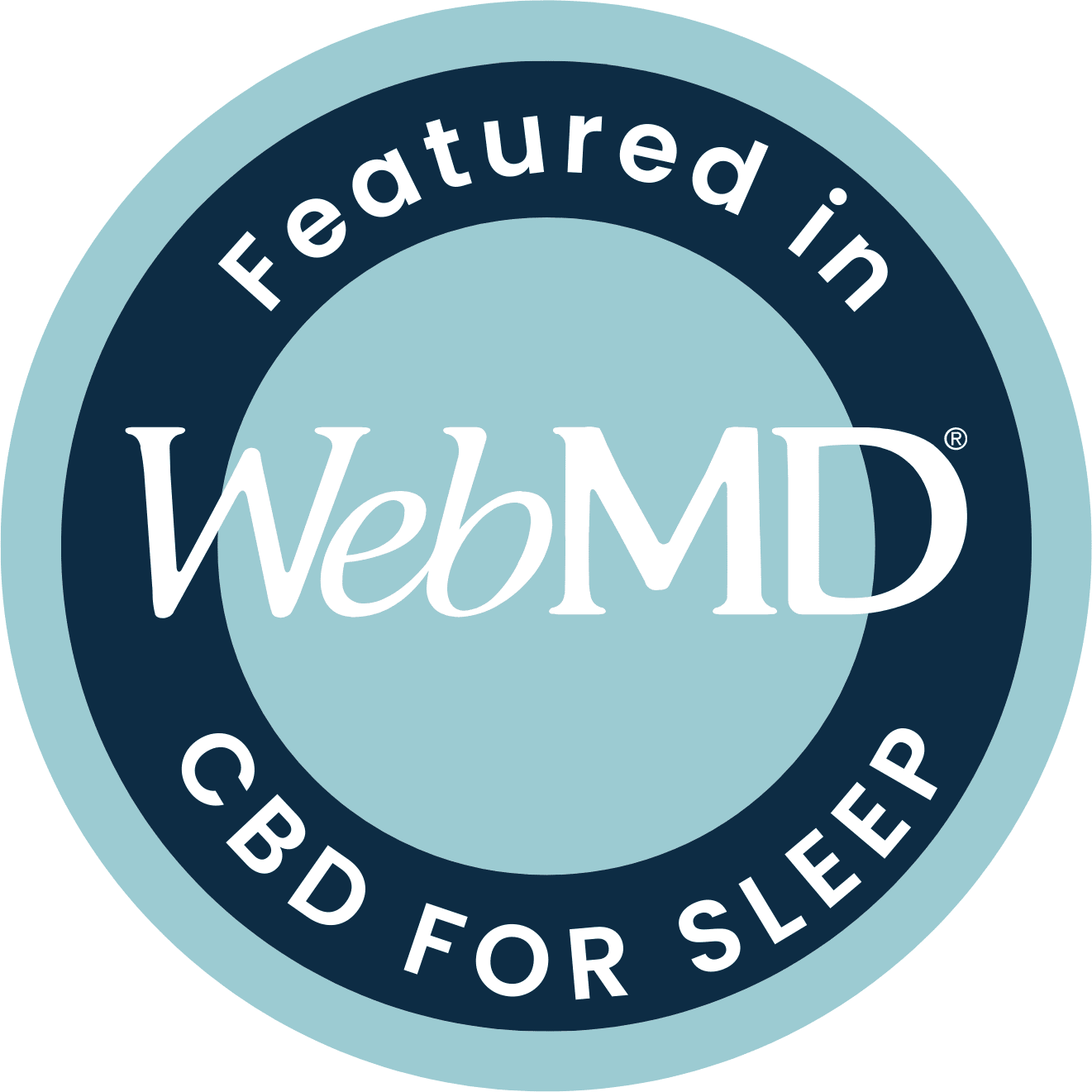 CBD and CBN for Sleep
CBN is a plant-based compound that promotes rest, relaxation, and many customers report using CBN in tandem with CBD for help with sleep. Slumber offers CBD gummies with CBN, CBN gummies, full spectrum CBN + CBD oil, & CBN capsules using the highest quality hemp extract to achieve a quality night's sleep. Visit our Guide to CBN for more information.
Proven Sleep Study Results.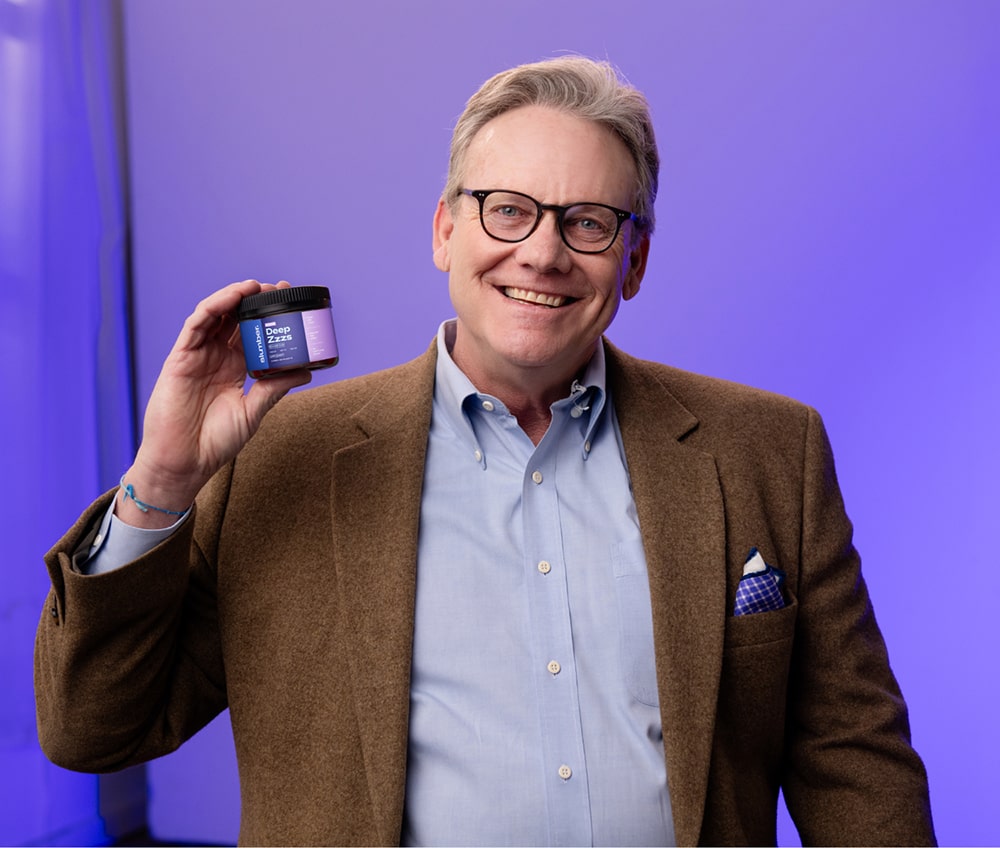 72 more minutes of sleep per night on average
1.5x less times waking up per night on average
At Home Sleep Study
Products Backed by Real World Data
Slumber partnered with MoreBetter to conduct an at home sleep study with our best-selling Deep Zzzs gummies. Slumber's sleep study showed significant improvements in sleep quality, sleep duration, and reported well-being.
Learn More
Daytime Wellness: CBD oil, CBG products, and THCV Tincture
For daytime relief, energy enhancement, stress relief, and focus, Slumber offers hemp products such as CBG gummies, THCV oil, CBD oil, CBG oil, and more!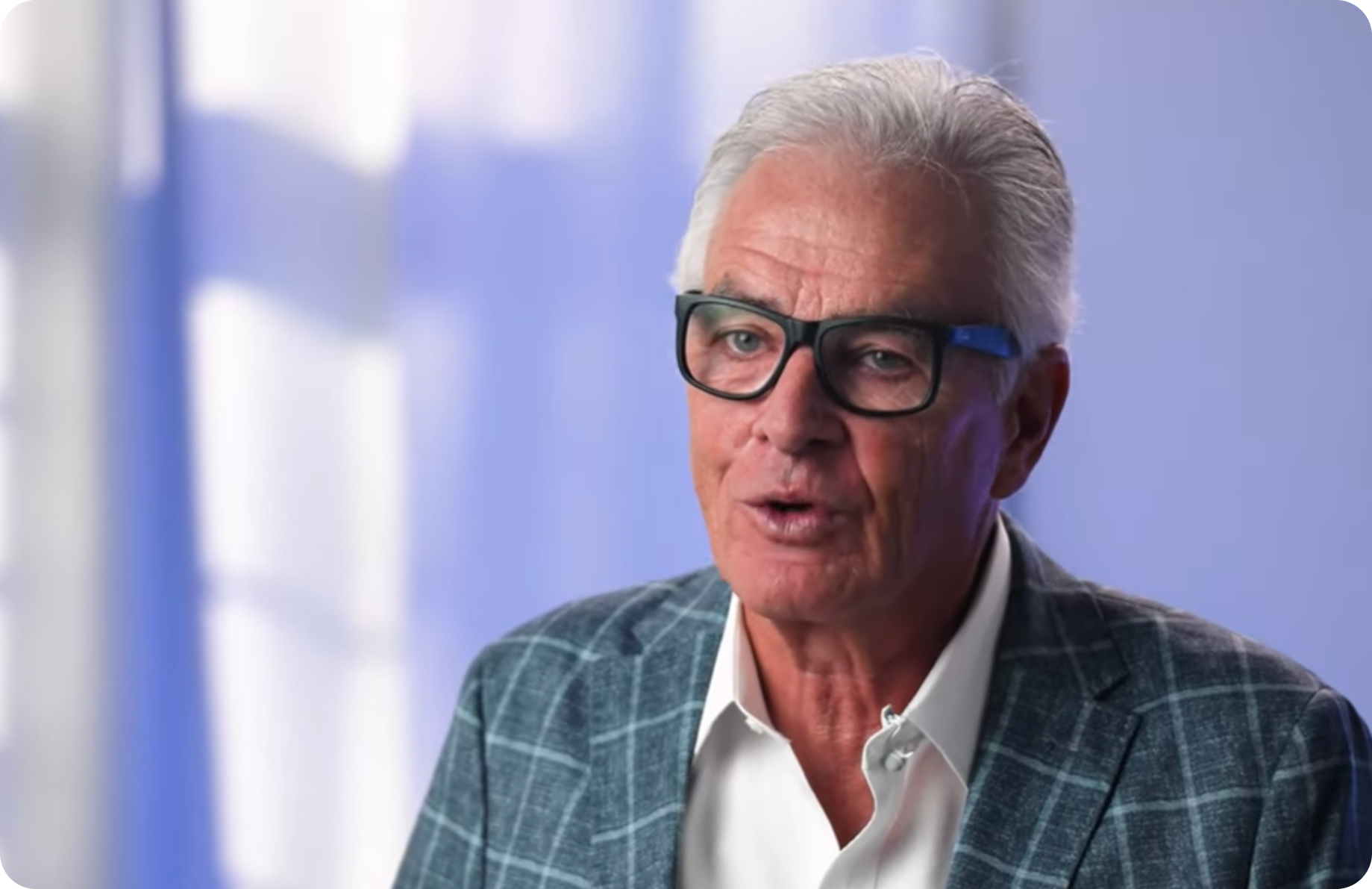 Dr. Jim Giltner
MD
Doctor Supported
Ophthalmologist based in Colorado with 36 years of practicing medical experience.
Dr. Jim Giltner supports and recommends Slumber and firmly believes that quality sleep is the foundation for good health and longevity. Dr. Giltner provides critical input for Slumber's product formulations, product research and development, and helps with customer education.
Meet our Medical Experts
Happy Slumbers
These testimonials are for informational purposes only. The information is not a substitute for expert medical care. These observations are not guaranteed, are not medically substantiated, and may not be typical for other customers.
After beating breast cancer I was put on a series of hormone medications. After trying numerous sleep-aids, I thought I would have to deal with the lack of sleep forever - until Slumber. Slumber has been the only product that effectively puts me to sleep, and actually KEEPS me asleep.
No more tossing & turning. Used to spending the entire night tossing and turning. Slumber has been the only supplement to help me ACTUALLY sleep
Slumber consistently works. Slumber is the first natural sleep aid that has ever consistently worked on me.
I quit Ambien. After 20 years of being a daily prescribed sleep medication user, I became frustrated with my dependence and tolerance. I turned to Slumber because the products are natural, contain Zero THC, and allows meto customize the dose to fit my daily sleep needs.
Best sleep of my life. I am constantly traveling for work, and I have relied on Ambien to get me to sleep. The morning side effects were horrible. I now use 20 mg everynight and have been enjoying the best sleep of my life
A Dream Come True. I have suffered from insomnia for years and thought I would never get a good night's sleep again. After trying Slumber, I can finally fall asleep quickly and stay asleep through the night. I wake up feeling refreshed and ready to take on the day. It's an absolute dream come true!
The Magic Gummy. I used to toss and turn every night, unable to quiet my mind enough to fall asleep. This sleep aid is magic - within 30 minutes I'm drifting off to dreamland. Now I fall asleep fast and sleep soundly through the night. I can't believe how well it works!
Taking Slumber has become an essential part of my bedtime routine. Within 30 min  of taking it, I can feel my body relaxing and my mind quieting down. I fall asleep easily and sleep deeply all night long. I wake up feeling energized and ready for my day. This product is a game changer!
Saving sanity! As a new parent, I was barely functioning from lack of sleep. Slumber  has been a lifesaver and allowed me to finally get the rest I need. It works quickly and I sleep peacefully all night. I can focus better during the day and have the energy to keep up with my baby.
Game changer. My busy schedule leaves me exhausted but my mind races at night, making it hard to unwind. Slumber hits the reset button for me. Within 45 minutes I'm drifting off into deep, restorative sleep. I wake up feeling refreshed and ready to be productive. It's been a total game changer!